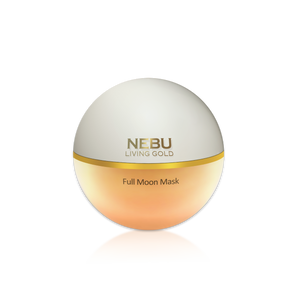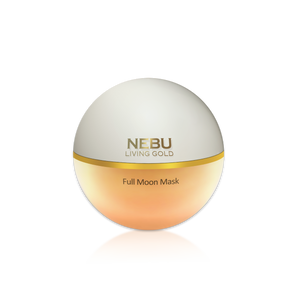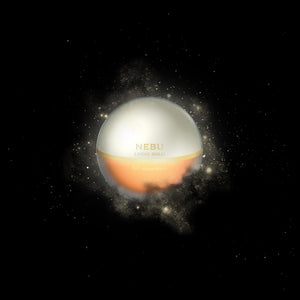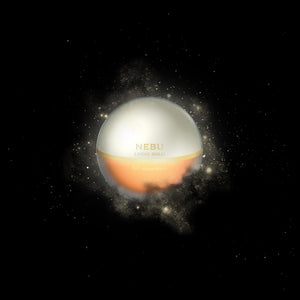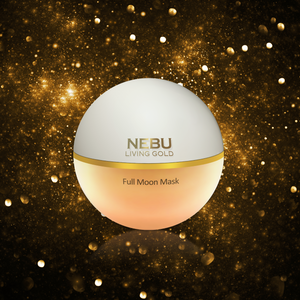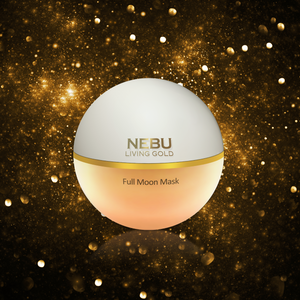 Promotion!
Full Moon Mask (100ml)
Youthful Luminance. Uplifted.

An innovative mask for the desired V-shaped face and chest. It lifts sagging skin in the neck and chest. The precious organic living gold, coupled with the pampering Pauline Rose essence, will be deeply absorbed by the skin through a circular motion to tighten the skin. Can be used for both the face and chest.
How To Use
After cleansing, gently warm the palms. Cover your nose, breathe deeply and apply the mask extensively on the face, extending towards the chest. You can enhance the tightness by using the band. Wipe away with warm towel after 20 minutes and apply night lotion. Use weekly to create a continuous lifting effect.
Actives
The skin tone will lighten and appear more even with natural plant extracts blended into the mask lotion. UV protection is enhanced with niacinamide while glutathione will brighten the skin and also act as an anti-oxidant. Water loss is minimised with saccharomyces cerevisiae extract, a special specie of yeast. Anti-aging agent sodium hyaluronate will reduce lines and wrinkles.
Full Ingredients
Water, Glycerin, Butylene Glycol, Niacinamide, Phenoxyethanol, Carbomer, PEG-7 Glyceryl Cocoate, Polysorbate 20, Sodium Hydroxide, Fragrance, Rosa Rugosa Flower Oil , Sodium Hyaluronate, Mica, Iron Oxide (CI 77491), Mentha Piperita (Peppermint) Leaf Extract, Malva Sylvestris (Mallow) Extract, Achillea Millefolium Extract, Veronica Officinalis Flower/Leaf/Stem Extract, Melissa Officinalis Leaf Extract, Alchemilla Vulgaris Extract, Primula Veris Extract, Glutathione, Saccharomyces Cerevisiae Extract, Gold