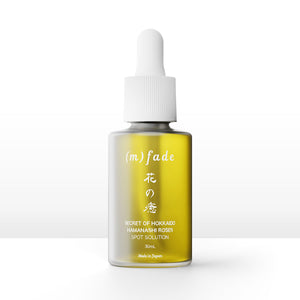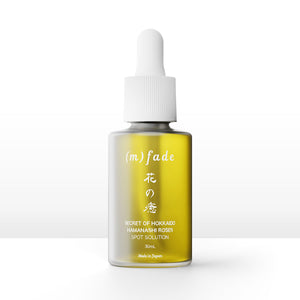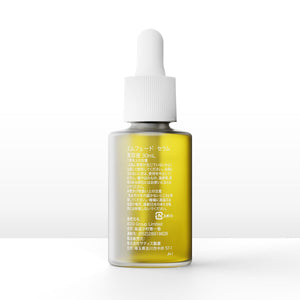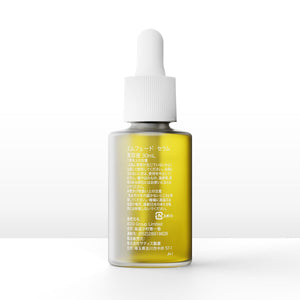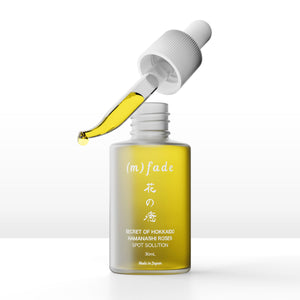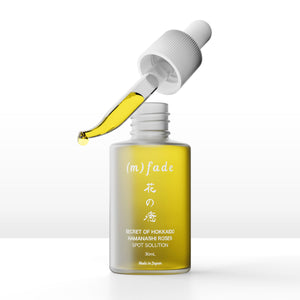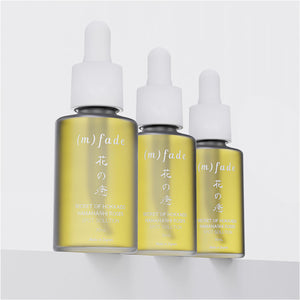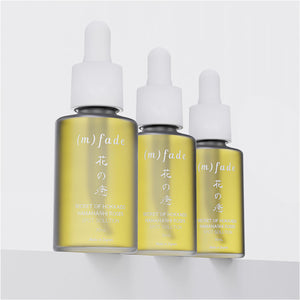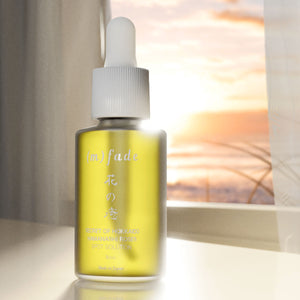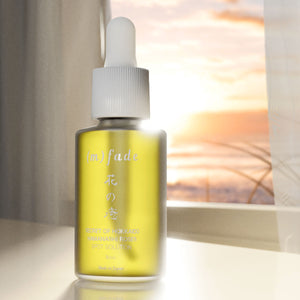 Promotion!
(m)fade spot solution
Melanin Spots?  Faded.  Introducing (m)fade.
Formulating the Secret of Hokkaido Hamanashi Roses, Transparent Flower Yeast Extract and Glucosyl Hesperidin.  
(m)fade continuously makes melanin fade away.  You will experience lighten skin tone in the first bottle, spots fade away in the second bottle and your skin's luminosity is increased in the third. (m)fade should be a part of your long term regimen to keep your skin bright and pure.
How To Use
Apply (m)fade in an outward motion from the center of the face. Spread upwards from the base of the neck before wiping down to the collar bones.  Boost knuckling on spots' area to optimize the effect.
Active
"Hamanashi no Hana ellagic acid"
c

ontains 110 times more ellagic acid than strawberry extract and 546 times more than pomegranate extract.  

low molecular weight ellagic acid penetrates the skin more than 4 times vs the conventional high molecular weight
" Transparent flower yeast extract"
Melanocyte stimulation suppression
Tyrosinase inhibition
Melanin retention inhibition
Full Ingredients
Propylene Glycol, Glucosyl Hesperidin, Bis-Ethoxydiglycol Cyclohexane 1.4-Dicarboxylate, Butylene Glycol, Methyl Gluceth-10, Glycerin, Rosa Rugosa Flower Extract, Yeast Extract, Tocopherol